Victorian Prestige Transfers – Luxury Car Hire Fleet in Geelong
Victorian Prestige Transfers have a fleet of prestige chauffeured cars that is second to none. You can choose between the Audi Q7, Hyundai Genesis and Holden Caprice or the Chrysler 300c and the Mercedes Van Viano.
We offer a superior chauffeur car hire service for airport transfers, conferences, meetings, prom nights, romantic evenings and special events. There is nothing quite like sitting back in luxury and being driven in comfort and safety to your destination.
Our chauffeur driven car hire in Melbourne, Geelong, Ballarat and Torquay will transfer you safely and quickly to your end point, relieving any concerns you might have about arriving on time. When you prefer to arrive in style and on time and you don't want to worry about the hazards of driving in traffic, as well as driving in a new environment, our chauffeur car hire is the ideal solution.
At Victorian Prestige Transfers, our chauffeur driven car hire services include the following vehicles in our fleet.
Audi Q7 fleet cars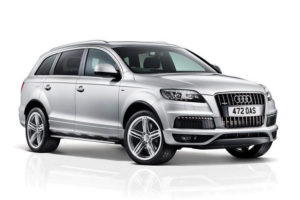 With all-wheel drive, superior road traction and Audi's most advanced turbo charged engine, the Q7 is a luxury car hire that is designed to impress. The craftsmanship of the Audi Q7 is second to none with soft leather upholstery, high quality materials, individualised 4 zone air-conditioning and plenty of leg room.
Let's not forget the telephone, media and connectivity options, as well as the spacious interior design and electrically powered backrests. The Audi Q7 is not only a luxurious fleet vehicle, but with Audi Driver Assist, it offers both a luxury car hire in Melbourne, Geelong, Ballarat and Torquay, as well unequalled safety on the road.
---
Chrysler 300c fleet cars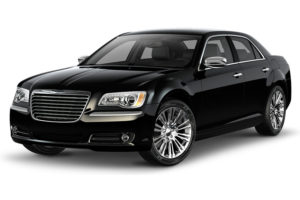 The Chrysler 300c is one of our prestige chauffeured cars offering an impressive 425 horsepower, V8 engine with high performance suspension and superior handling. This is quality, comfort and genius all rolled into one awesomely impressive vehicle and as a chauffeured luxury car hire, the 300C ticks all the boxes.
The 9 speaker audio system, acoustic windshield, dual zone automatic temperature control and deep leather upholstery makes this an iconic fleet vehicle. As one of our most popular luxury car hires in Melbourne, Geelong, Ballarat and Torquay, the Chrysler 300c is a big, powerful car with a luxury interior and state of the art technology.
---
Hyundai Genesis fleet cars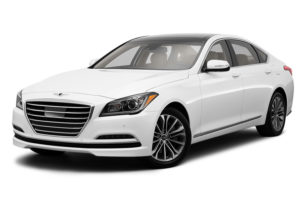 Don't let this mid-size, luxury sedan fool you, because it is a sophisticated, desirable and luxurious car hire that gives you a smooth, safe ride. The Hyundai Genesis is one of our premium chauffeured cars with bold flowing lines, glass roof, Grammy award winning Lexicon sound system, noise reducing glass, a soft leather interior, and heated & ventilated seats.
Add a rear blind and rear door side curtains, Driver Assist technology and a powerful V6 engine and you have an exceptionally smooth ride, whatever the conditions. Victorian Prestige Transfers are happy to include the Hyundai Genesis in our fleet of luxury car hire vehicles.
---
Holden Caprice fleet cars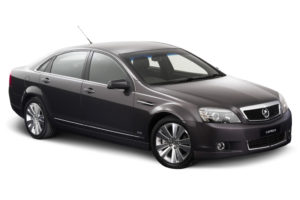 The Holden Caprice V Series is one of those high performance vehicles that sets a very high standard in luxury car hire. From its Driving Assist technology to its sophisticated interior and stylish lines, the Holden Caprice simply oozes luxury, comfort and style.
Designed with elegance and luxury in mind, the Holden Caprice is one of our best chauffeured cars in Melbourne, offering built-in app technology, Bluetooth connectivity, full iPod integration, USB input and rear seat dual display screens.
With a V8 engine under the hood and advanced technology (originally developed for the military), the Holden Caprice is a quality car hire offering comfort, safety and style.
---
Mercedes Van Viano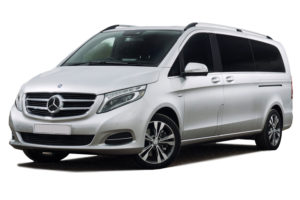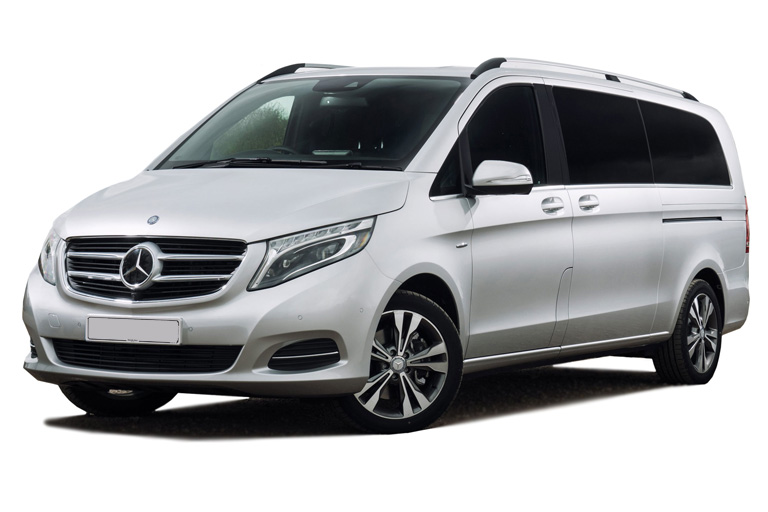 The Mercedes Van Viano combines the practicality of a people mover with the luxury of a high performance vehicle, transporting 7 passengers in complete comfort. With plenty of leg room and cargo space, this is a prestige chauffeur car hire that is perfect for large groups of people.
Relax in the soft leather seats, and enjoy the DVD player with internet functionality and surround sound. With automatic air recirculation, a fume-free cabin and Driver Assist, Victorian Prestige Transfers is proud to offer the Mercedes Van Viano as a luxury car hire in Melbourne, Geelong, Ballarat and Torquay.
---
Call us on 0402 665 669 or book your luxury car hire online today.