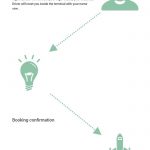 Guide to Chauffeur Service, chauffeur is a person employed to drive a passengers,  a luxury vehicle such as a
sedan or limousine. Chauffeur is
Source for Reliable Chauffeur on time,  Most of Regular Users Rely on Chauffeur Service  to Get to Point A to B and Its commonly
Used for Airport Transfers, and Wine Tours, 
What is the difference between a driver and a chauffeur?
On the Nut Shell ,  seems like "chauffeur" is similar to   say "Private driver" – but that's not exactly true. Sure,
drivers and chauffeurs both Take  you where you need to go, And "ARRIVE"  but the difference between the two is more
than a matter of  Superior Service,
IS there Chauffeur Service in Geelong Region ?
Yes There are Number of Chauffeur Companies In Based in Geelong region, Vic Prestige Transfers is Locally trusted by Geelong
Residents for Many Many Years,  Vic Prestige Transfers Offers Flat Rate to Every Customers, Vic Prestige Transfers has a Fair
Pricing Policy for every one, Thats's Why Geelong and Melbourne Customer enjoy Chauffeur Cars With Vic Prestige Transfers
Benefits of using local Chauffeur Service 
Free Meet Greet & Service
Free waiting at Melbourne Airport
Reliable Chauffeur Service
Airport Meet Greet
local Area Knowledge
Experienced Drivers
Book Today With Vic Prestige Transfers